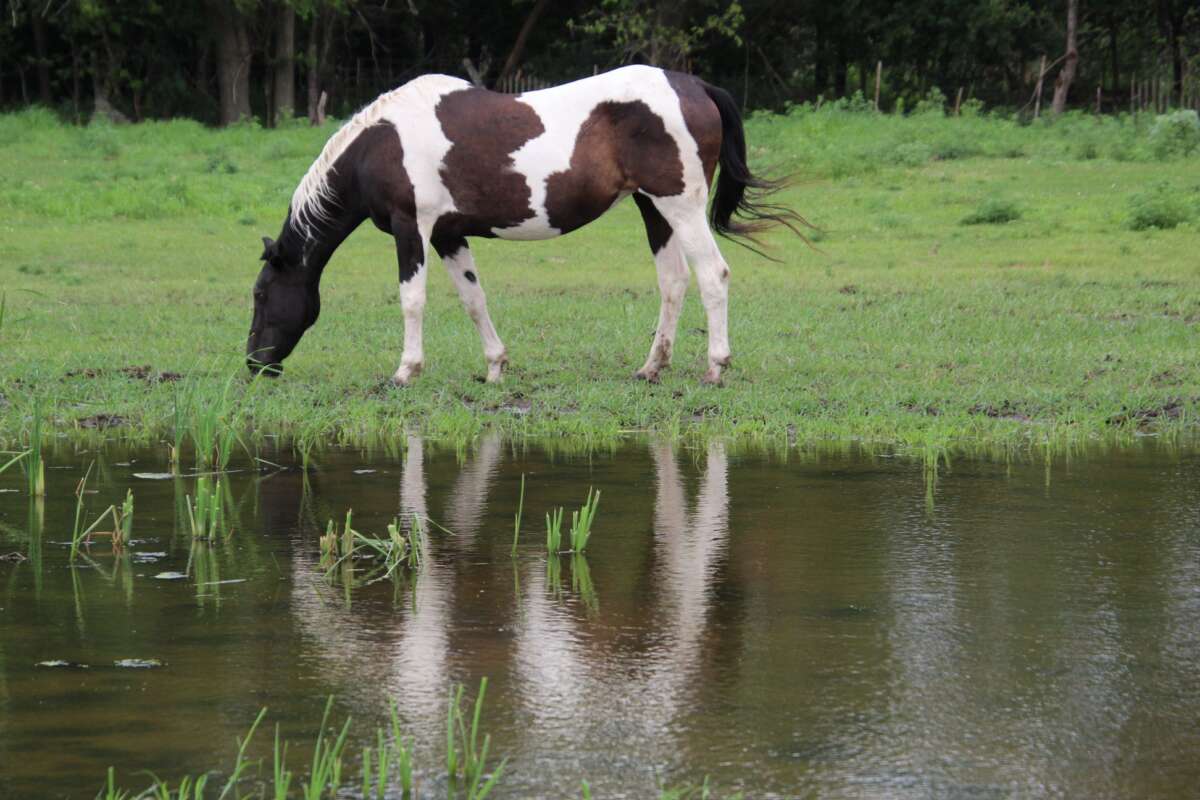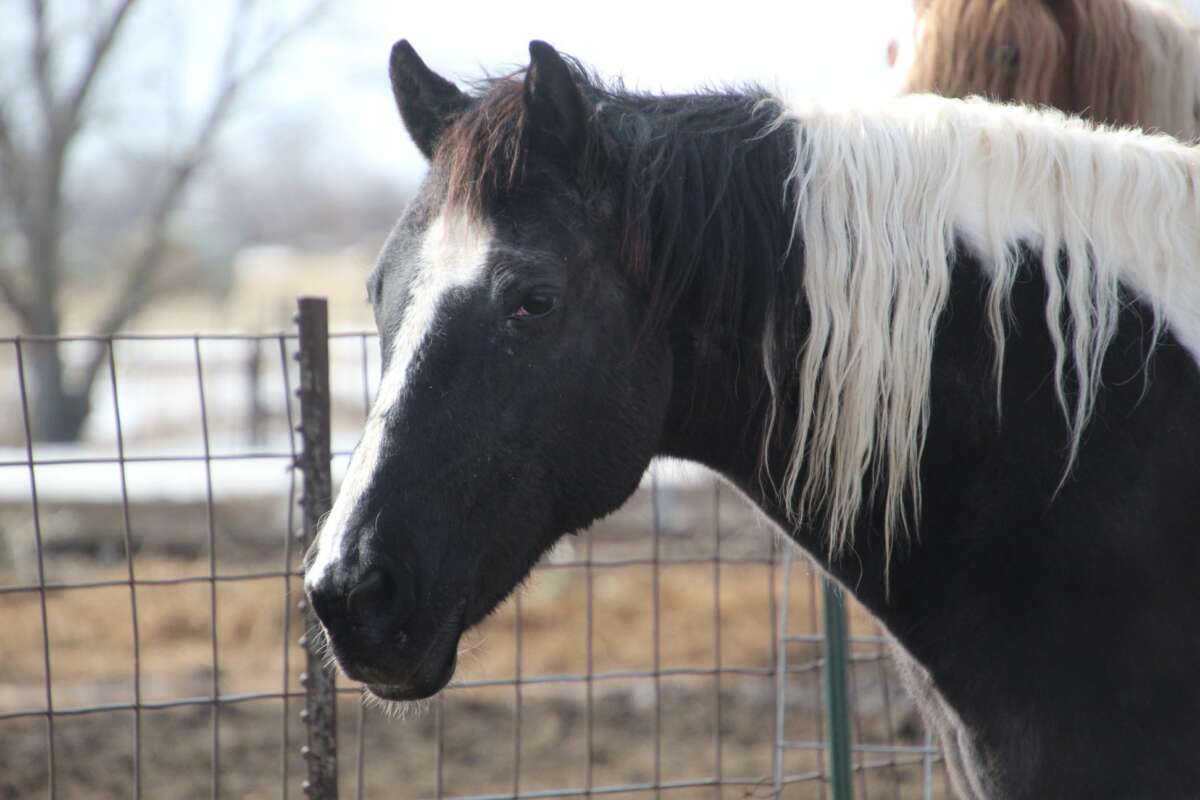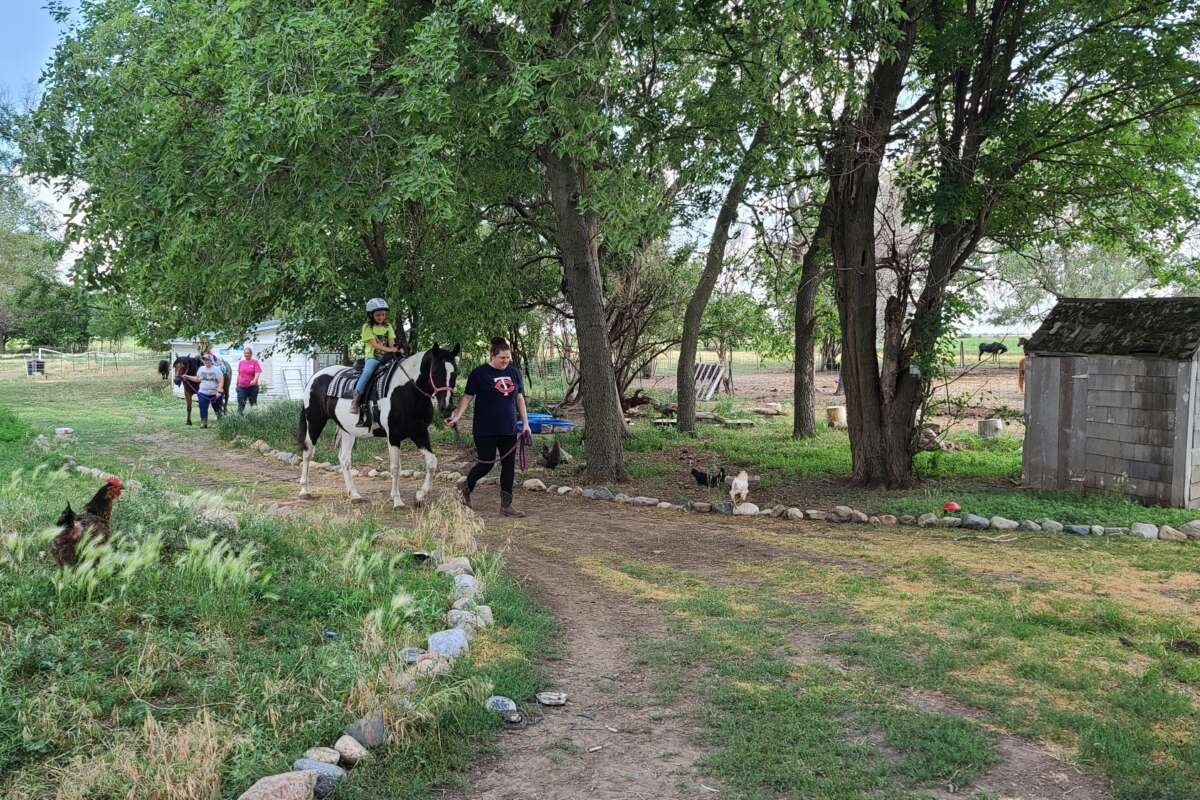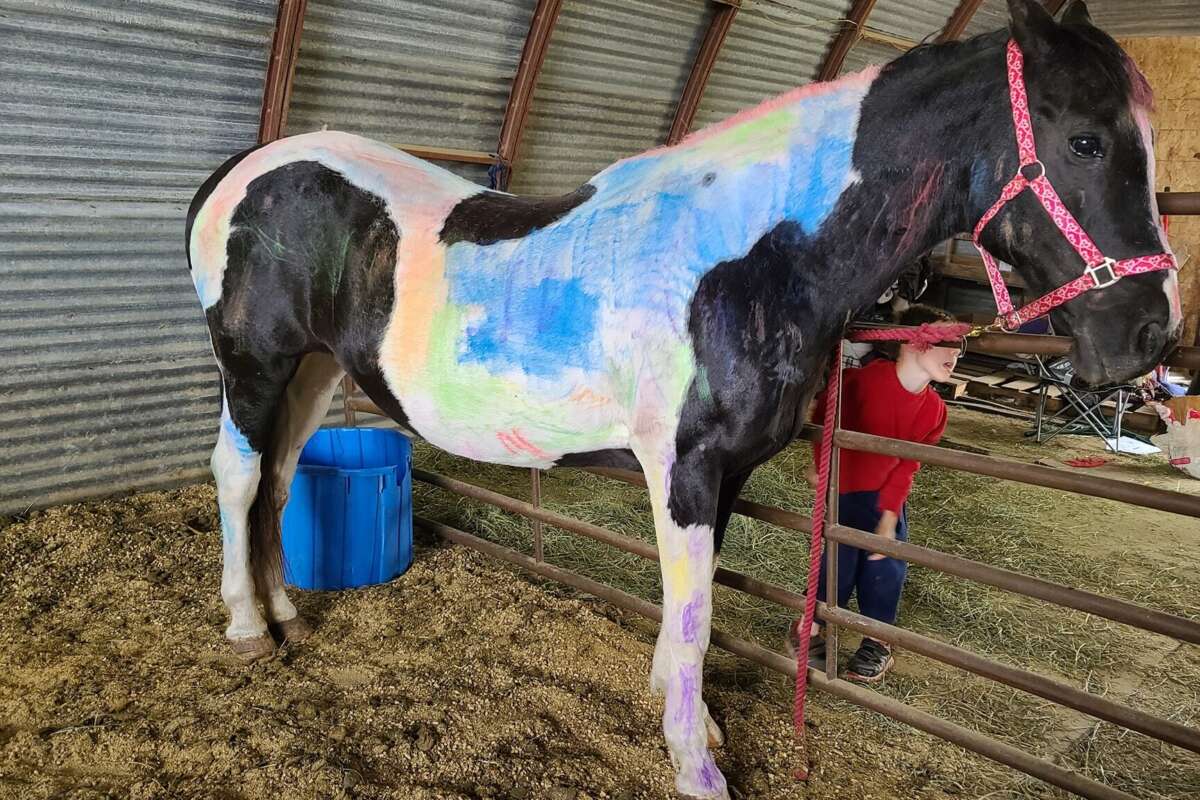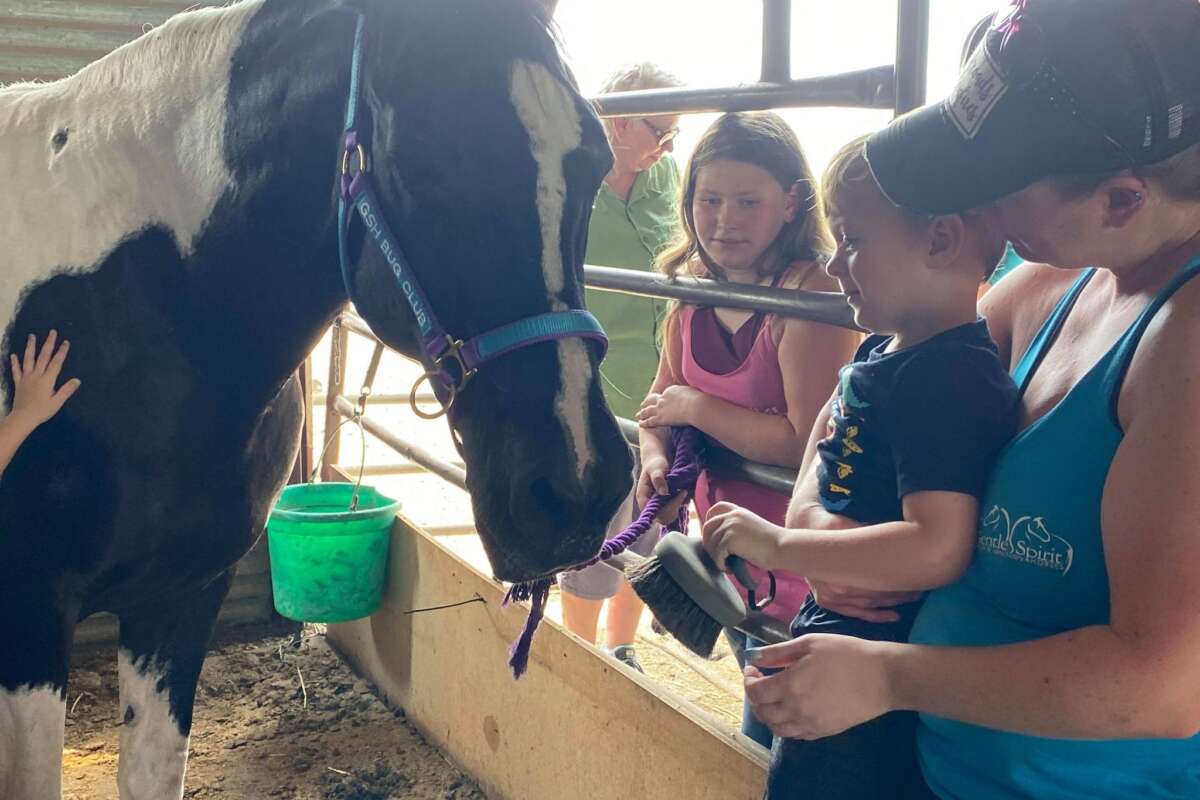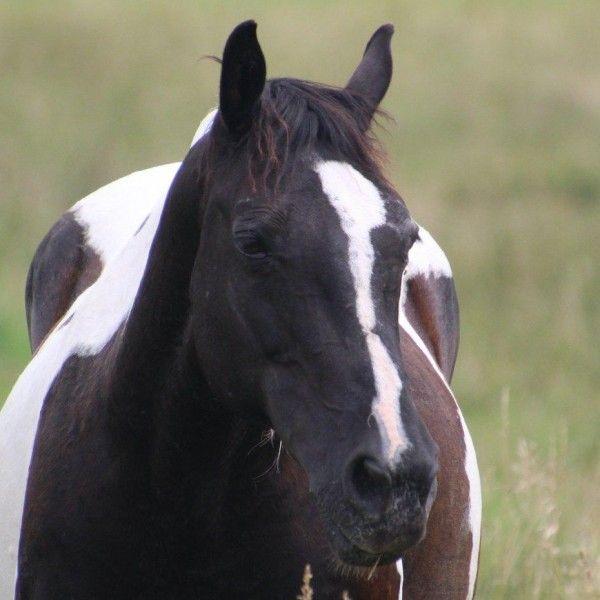 What can you say about such a loved horse? Mona came to GSH before GSH was even formed. GSH founder, Kathi bailed Mona out of an auction pen on the east coast and had her shipped to her home in Iowa. She spent many years there being a favorite mount for Kathi's husband, Mark, doing medieval games and trail riding. Mona developed heaves and as her condition worsen in damp environments, which Iowa definitely is, it was decided to move Mona to the main location in South Dakota.
Since moving to South Dakota, Mona has fast become a favorite of all volunteers and especially the Bug Club children. Mona happily joins in on every Bug Club day, showing how to be brave for shots, getting "painted" on with sidewalk chalk to help teach the parts of the horse, or giving bareback rides.
Want to Sponsor Mona?
Your donations allow us to provide horses like Mona a safe home for the rest of your life. Consider a monthly donation to help cover Mona's care.