All About GSH Main South Dakota
Our Facility
You might be temporary in their lives; they might be temporary in yours. But there is nothing temporary about the love or the lesson.
- Tonia Christle
In the summer of 2019, Gentle Spirit Horses Rescue moved to the south-east/south central corner of South Dakota, between Scotland and Tyndall, from our previous location north of Humboldt, SD.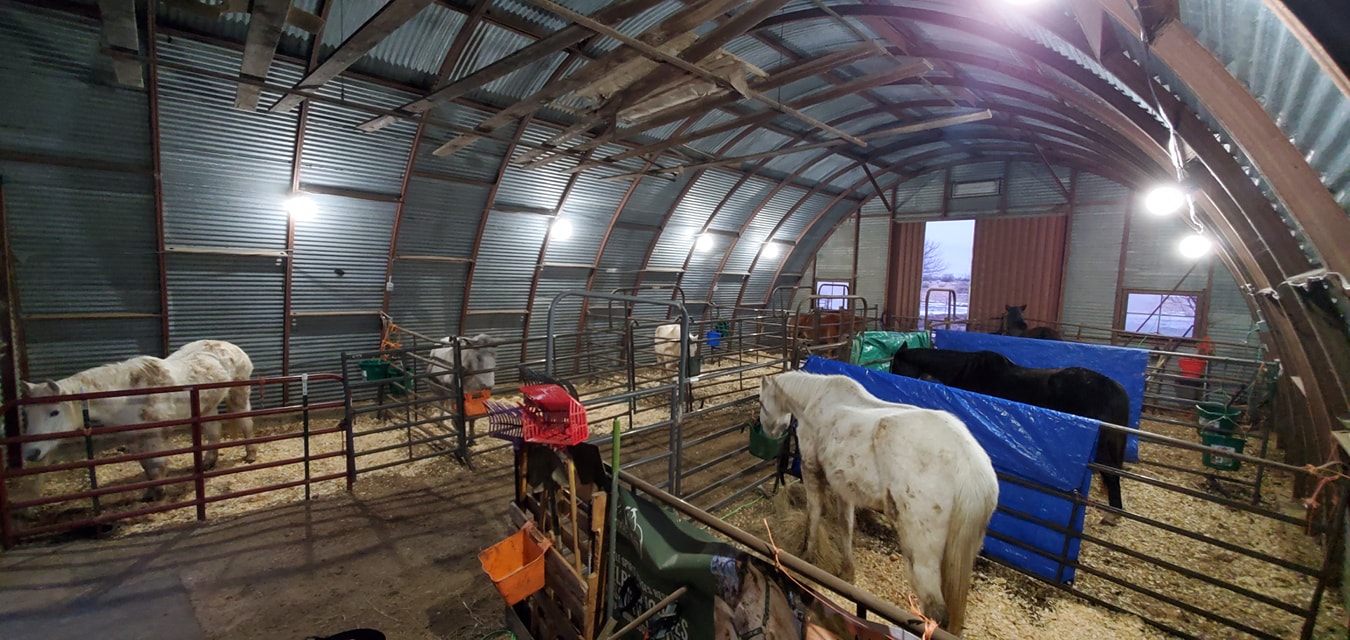 Stall/Medical Barn
The heart of the property is the Quonset stall/medical barn. Setup with panel stalls to allow fast and easy reconfiguration to meet the needs of any horse, the Quonset is crucial to provide care to horses in rehab, in need of medical care, and for our super seniors who require a full pelleted senior diet to have a private area to eat.
Pony/Mini Barn
One of our favorite places is the pony/mini barn! With pony size stalls made from repurposed wood from around the farm, and it's own attached dry lot, the ponies and donkeys have their own area to meet their nutrition and social needs. The Bug Club and Reading with Rescues both use this barn extensively.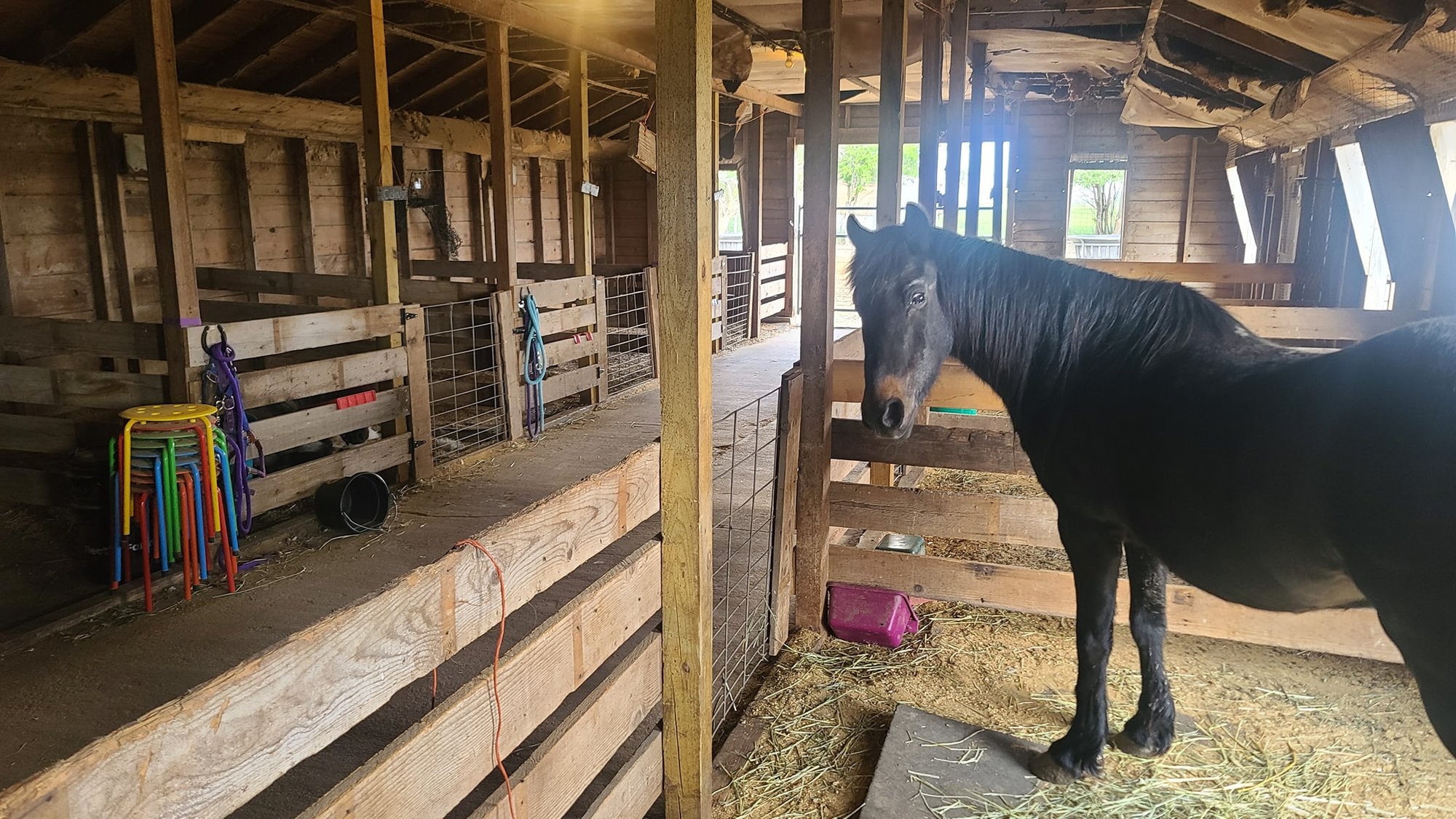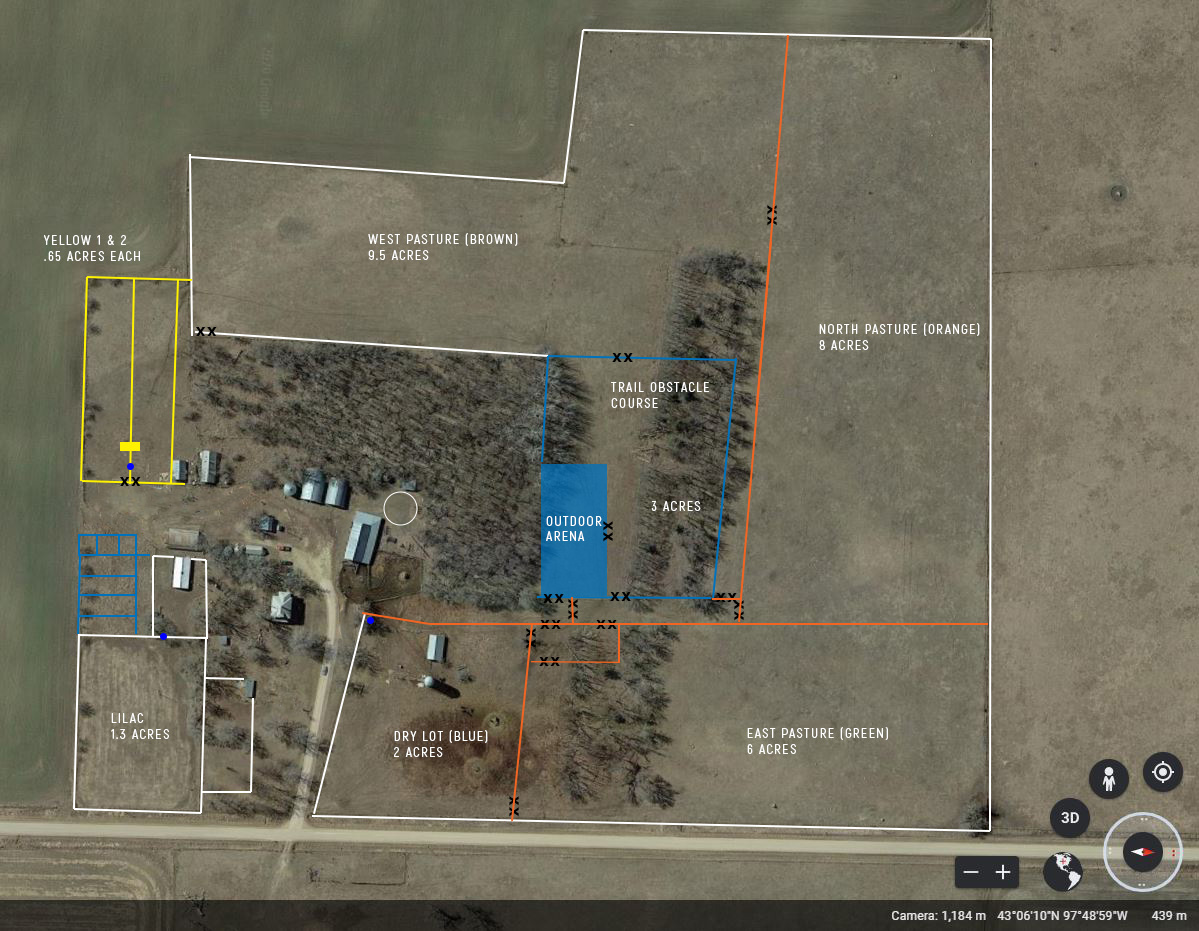 Pastures & Paddocks
With 40+ acres, there is plenty of room for everyone! From the "Big Herd" and their 32 total acres (that we can't wait to get cross fenced for rotation) all the way down to the medical and QT pens - we have situations that work for everyone. The fencing is a work in progress, as we purchased this location in 2019, but you can see our goals!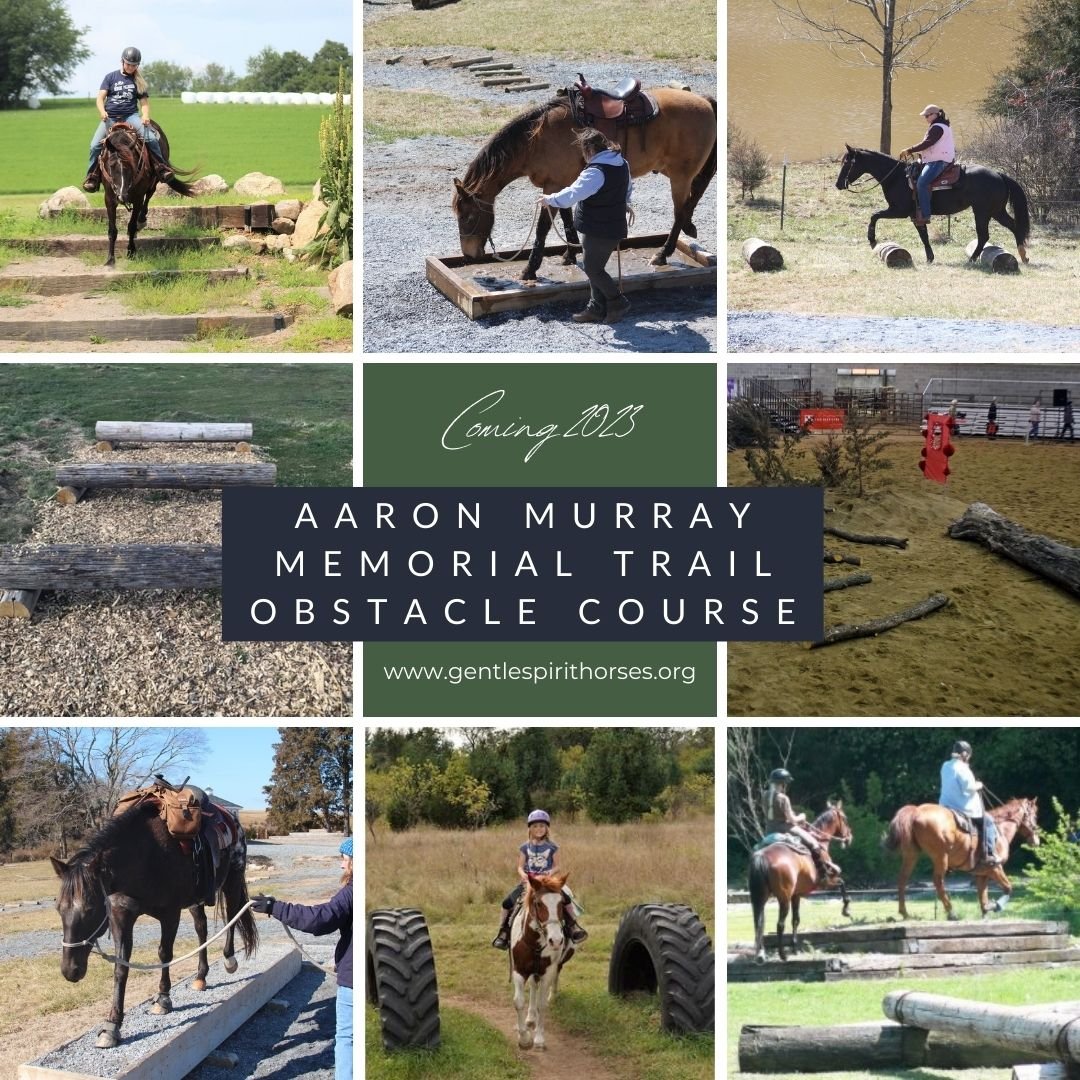 Aaron Murray Memorial Fund
Help Us Honor Aaron's Legacy and build the Memorial Trail Obstacle Course
The Aaron Murray Memorial Fund was started in January 2022 in honor of Aaron Murray and her passion for horses. Aaron spent her youth riding hunter/jumpers in Lubbock, Texas where she found her heart horse. An off the track thoroughbred, named "Firecracker", gave Aaron wings as she learned to fly as an equestrian. Together they pursued ribbons at horse shows, natural horsemanship, and created a bond to last many lifetimes. To memorialize Aaron, her family chose Gentle Spirit Horses as her mission. Through this memorial fund, Aaron can continue her dreams and help people find their heart horses, so that they may also feel the unconditional love that she and Firecracker shared. By donating to the Aaron Murray Memorial Fund, you will be supporting rescue horses in their adoption processes, build arenas, and many other exciting projects at Gentle Spirit Horses.