Helping Horses in Need
Rehabilitation & Rehoming
The main program and goal of GSH is to find permanent homes for the equines that come into our care, and to offer them a lifetime protection contract. Horses come into our program in many ways - from neglect and seizure cases, herd reductions, and many owner donations. We will also help place horses that remain with their owners until placed, to offer them the protection of our adoption contract.
ABOUT ADOPTING
One of the main goals of GSH is to show that rescue horses are just like any other horse - they've just run into bad luck through no fault of their own. There are a lot of misconceptions and concerns we hear about adopting. Some people resent the contract and background checks we do. Some people think rescue horses are untrainable, or somehow damaged, or unridable, or somehow less than other horses. Nothing is further from the truth.
We do have some basic rules for adopting. We do not allow breeding of any of the horses that have come through our program. You may not resell, give away, off-site lease, take to auction, or dispose of your horse in any way. If, for any reason, you are unable to keep your adopted horse it must be returned to GSH at your expense unless the horse qualifies for the rehoming policy.
We do not have restrictions as far as what you can do with your adopted horse, as long as the horse is properly cared for and has no physical reasons that it can't perform the job you are asking of it. For example, we would not approve a placement for a horse with ringbone to an adopter who wished to use that horse for jumping. We encourage showing and competing with your adopted equine. We do require twice a year photo checkins. If necessary, we do conduct home visits to check on the horses, but unless an adopter refuses to return our calls or schedule a visit, we do not conduct unscheduled/unannounced visits.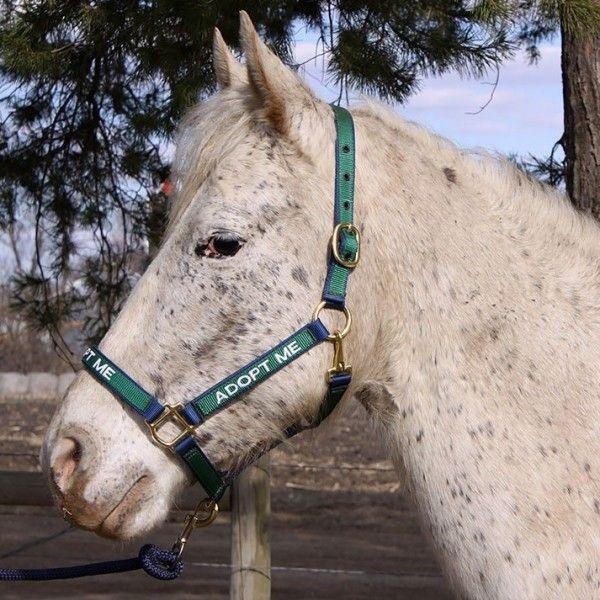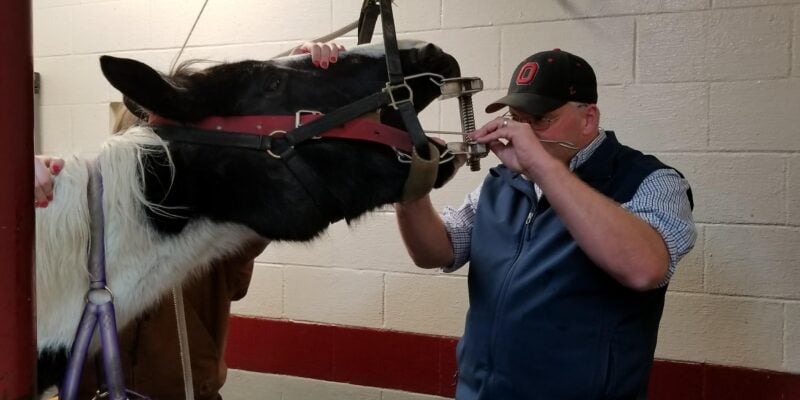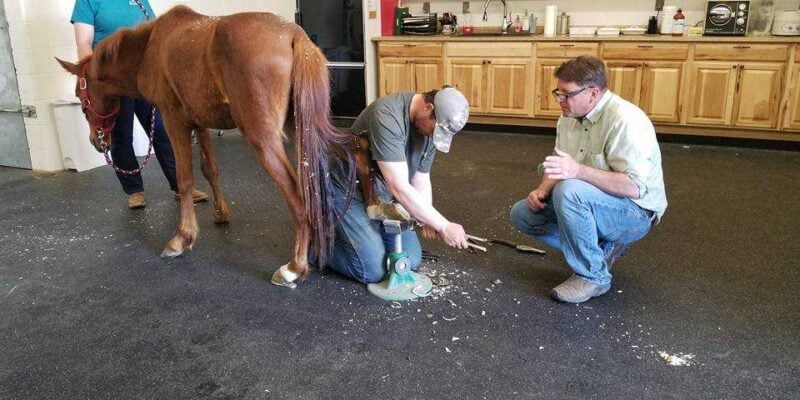 BENEFITS OF ADOPTION
So, why should you adopt? There are many benefits of adopting from GSH:
A GSH horse will have a thorough evaluation of ground manners and continually provides training on any problem areas. As time permits, saddle training is evaluated and the horses are ridden. Horses who are unbroke but have good manners and good attitudes will be introduced to saddles and backed/started.
A full history of the horse including where he came from, his previous handling/training/problems as reported by his previous home is given if available, and all vet, farrier, and behavior while in our care is made available to adopters
All GSH horses are brought up to date and given spring vaccinations (West Nile Virus, Flu, Rhino, Rabies, Tetanus, Sleeping Sicknesses) annually. Any horse that shows signs of needing their teeth done such as weight loss or inability to gain, dropping grain, being sensitive around their mouths/with a bit, is seen by a vet and floated if needed.
All GSH horses are on a current de-worming and farrier schedule. If a horse is feral/unhandled, unable to balance for their trim, exhibits dangerous or difficult behaviors for their trims, or otherwise cannot be trimmed regularly, we will work with our vet and an on-site farrier to sedate and trim as needed.
All GSH horses are placed in an adoptive home under our Trial Placement Policy. If for any reason your placement does not work out you will receive a refund of your adoption fee in the first 30 days of your placement.
If, for any reason you can't keep your GSH horse but know someone who would like to adopt them, you can rehome your adopted horse as long as the new adopters fill out an application and agree to the same adoption policies. Under our Adopter Rehoming Policy, you can charge a rehoming fee of your choosing for the horse, and anything over $100 is yours to keep.
GSH is available as a resource forever - and we consider you friends and family once you've adopted! We encourage questions and discussions and will share our experience.
HOW DO I ADOPT?
Once you've reviewed the horses and see one you'd like to meet, review our adoption policy, submit the adoption application, and setup a meeting to come meet the horses. During the meeting we will discuss your needs and observe your interactions with the horse, including riding if the horse is trained to do so. We want to make sure that you are a good fit for the horse, and that the horse is comfortable with you as well.
Please read over our adoption policy and seriously evaluate if adopting is right for you. When you adopt from GSH, you agree to provide a home for your new equine for life – you cannot sell, give away, lease out or otherwise dispose of your equine. You also agree that you won't breed any mares or jennies that you adopt. You also agree to to stay in contact with GSH and provide photo checkins.