Welcome to the Bug Club Educational Children's Program at Gentle Spirit Horses! The Bug Club is a club for our younger visitors ages 3-13. Prepare for an incredible journey where young adventurers delve into the captivating world of proper horse care, ensuring that every child becomes a knowledgeable and responsible equestrian. It's time to ignite your child's curiosity, imagination, and love for these majestic creatures!
At Gentle Spirit Horses, we believe in the power of education to shape compassionate and capable horse enthusiasts of tomorrow. That's why we've created the Bug Club Educational Children's Program, a one-of-a-kind experience designed to teach children the ins and outs of proper horse care while having a blast! Join us and watch as your child's eyes light up with excitement and wonder.
When your child becomes a Bug Club member, they'll step into a world where learning becomes an adventure filled with hands-on activities and engaging experiences. Our experienced and passionate instructors will guide them through a variety of educational sessions, providing a solid foundation in horse care essentials. From grooming and feeding to tacking up and stable management, your child will gain practical skills that will last a lifetime.
But the Bug Club is so much more than just a lesson. It's an opportunity for your child to connect with these magnificent creatures on a deeper level. They'll develop a profound understanding of the horse's behavior, needs, and communication, fostering empathy and respect. Through interactive sessions and close interaction with our gentle equine partners, your child will form a bond that transcends words and builds lifelong friendships.
The Bug Club Educational Children's Program is designed for children of all skill levels, whether they're stepping into the horse world for the first time or looking to expand their knowledge. Our instructors create a supportive and nurturing environment where every child can thrive, asking questions, and exploring their passion for horses.
By joining the Bug Club, your family becomes part of a community that shares a common love for these incredible animals. Connect with other horse-loving families, exchange stories, and create lasting memories together. It's a place where friendships are forged, support is offered, and dreams are nurtured.
Moreover, your participation in the Bug Club Educational Children's Program supports Gentle Spirit Horses' mission to rescue and rehabilitate horses in need. By signing up, you're directly contributing to providing these magnificent creatures with the care, love, and attention they deserve.
So, why wait? Give your child the gift of knowledge, compassion, and responsibility by enrolling them in the Bug Club. Let them embark on an adventure where education meets fun, where horses become mentors, and where lifelong bonds are formed. Together, let's inspire the next generation of horse lovers and create a brighter future for these extraordinary creatures.
Sign up for our FREE monthly newsletter focused on horse education and including a fun at-home activity!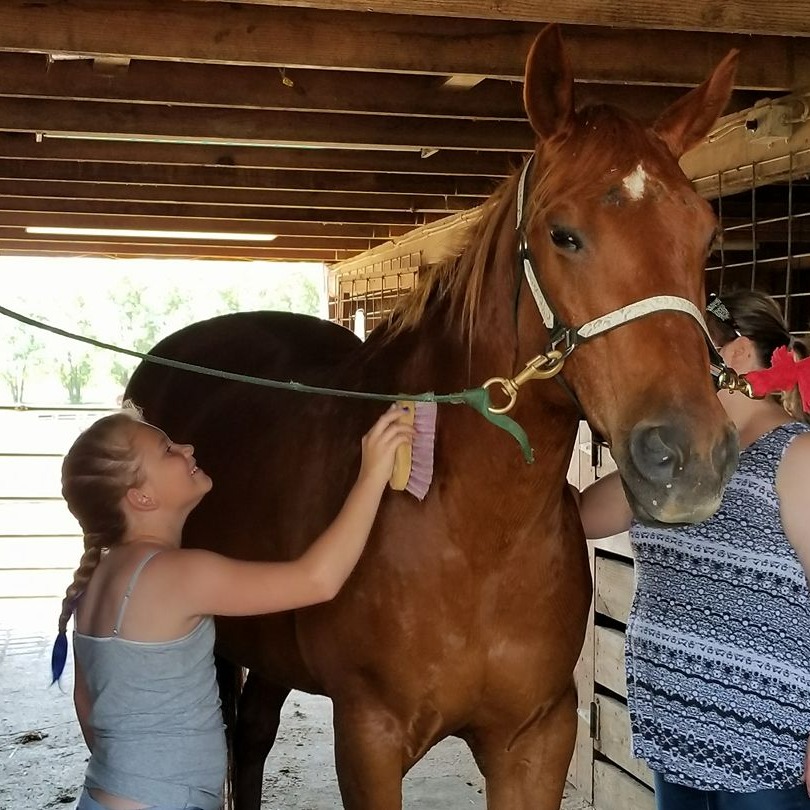 Why The "Bug Club"?
The first Bug Club horse was a big 16.2 hand tall Quarter Horse named Tommy. Though big, he was amazingly gentle with kids, and even the tiniest child could safely ride him. When Tommy would be carefully giving a toddler their first ride, we'd often comment that Tommy had a "bug" on his back. Seeing such a large horse with a tiny person would always make us smile! In honor of Tommy and his "bugs", The Bug Club came to be.