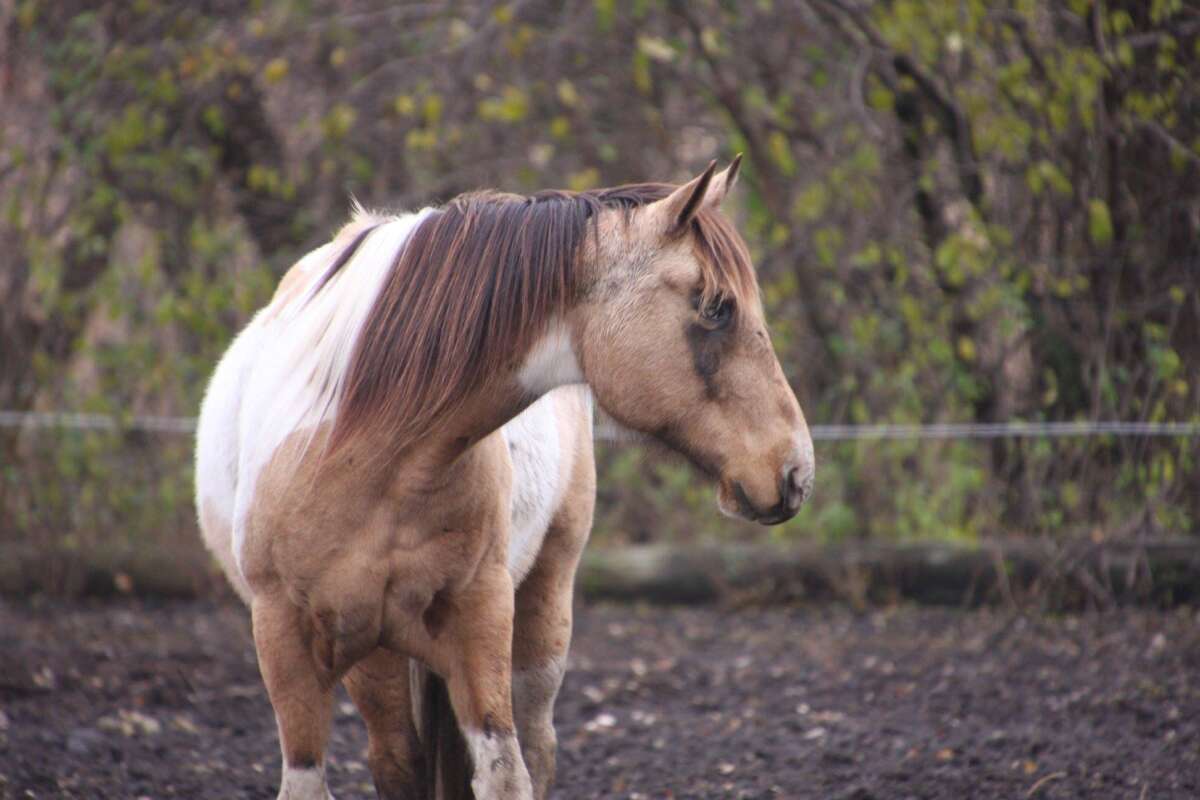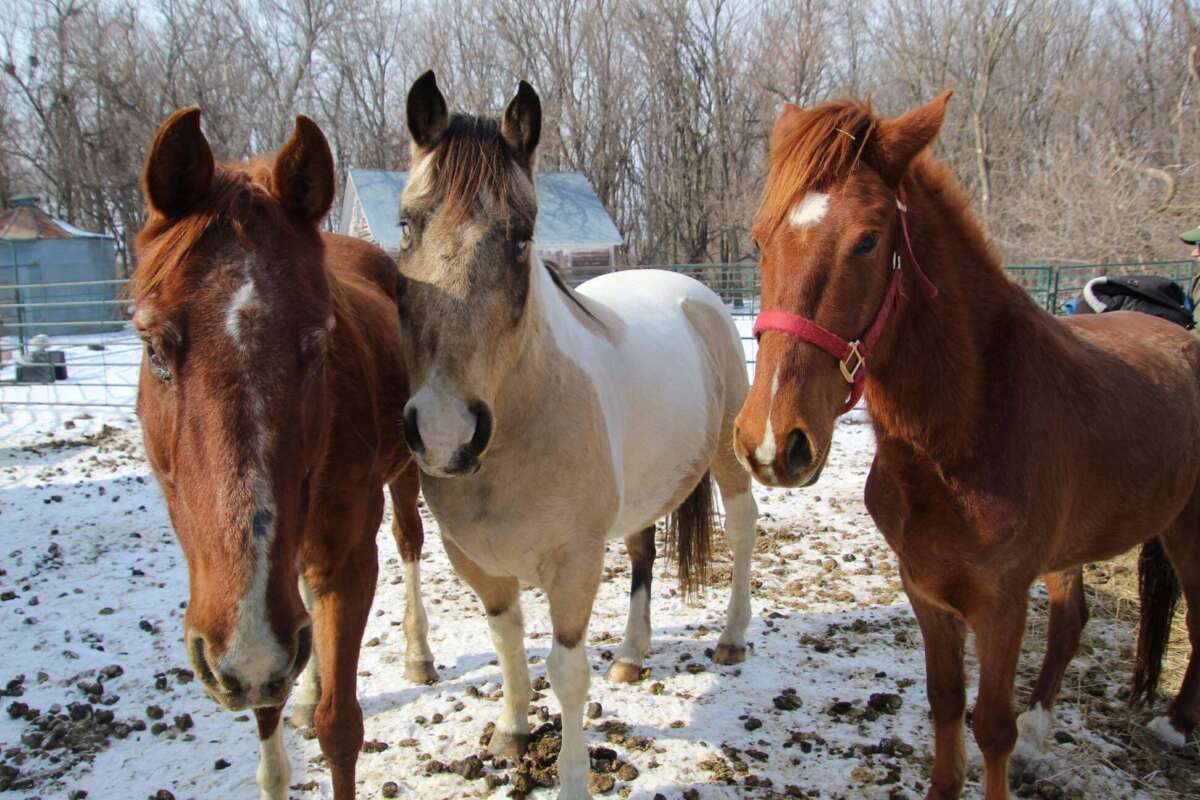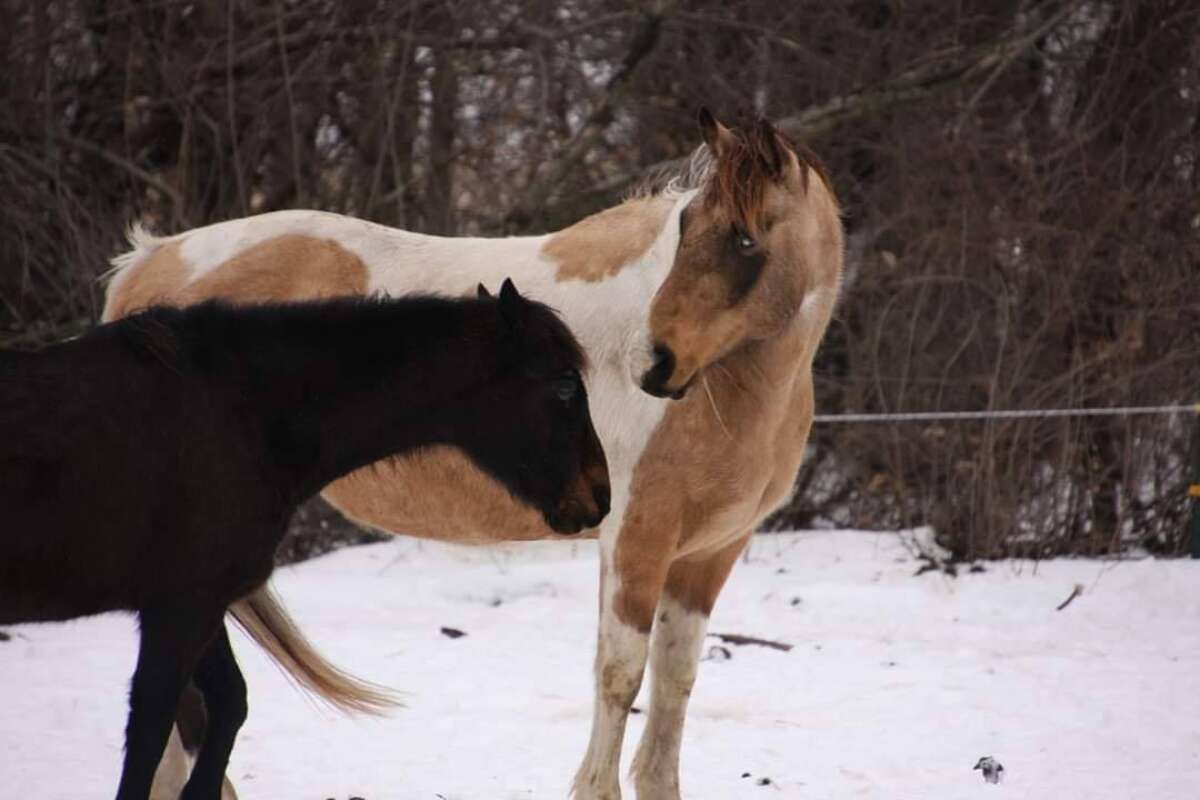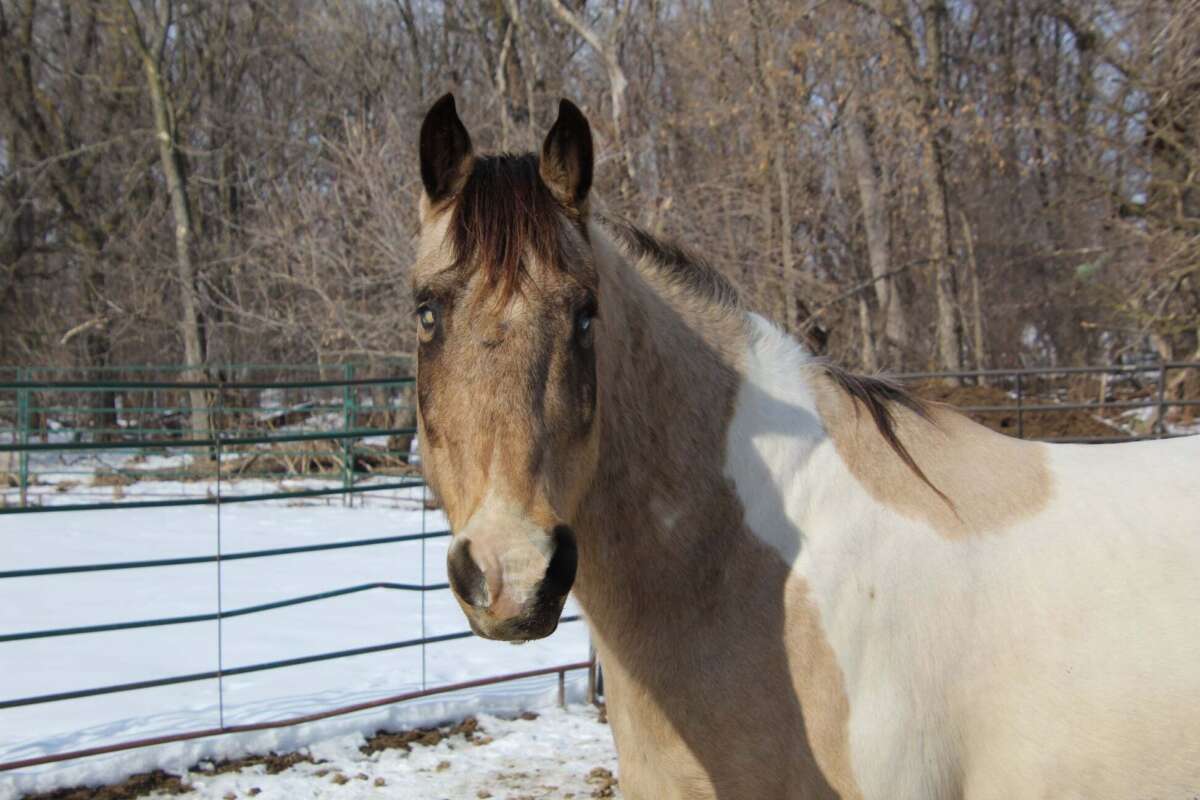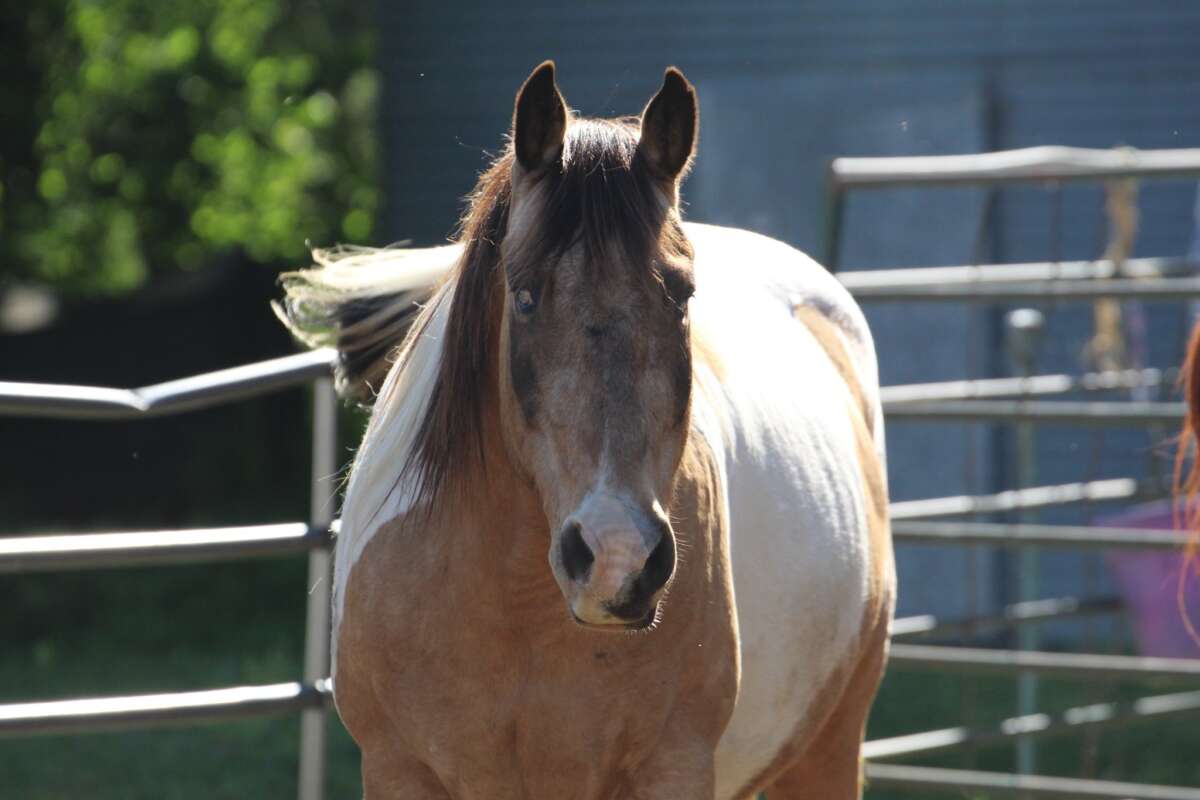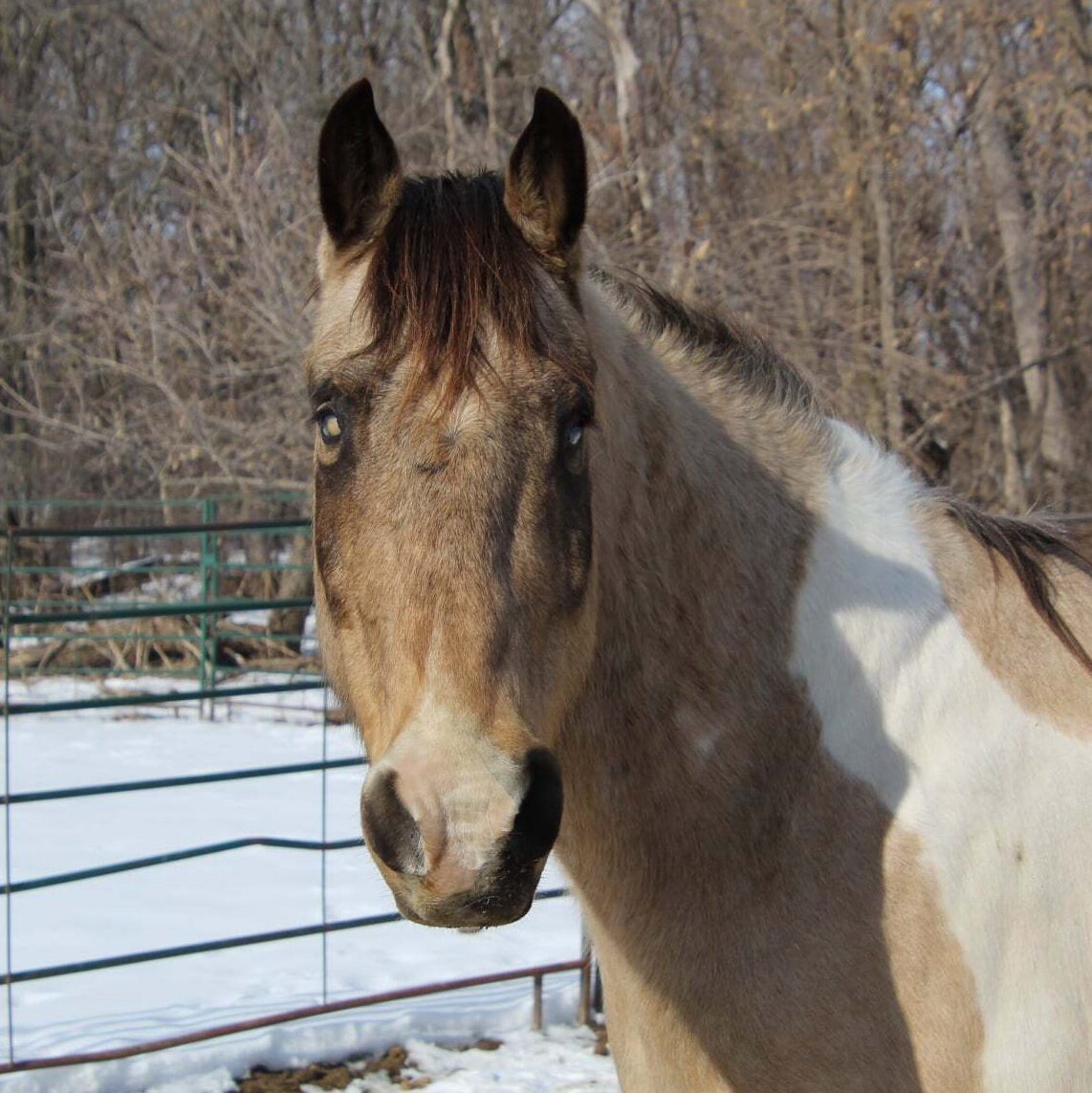 Prince lost his sight during an accident in which his halter got stuck on a round bale feeder. He found his way to GSH from another rescue who specializes in elderly horses, which Prince was not. We love our Prince and are grateful that we have him.
Prince does get to work in our children's program, The Bug Club, as one of our go to lead line ponies. He does a great job of teaching that having a disability, like blindness, does not limit what a horse can do, they just might have to do it differently. Prince knows multiple words to help him in his environment such as "fence", which means to stop and turn around as a fence is in front of him, "down" to step down, "up" to step up and "gate" to stop and wait for us to open the gate to go through.
Want to Sponsor
Prince

?

Your donations allow us to provide horses like Prince a safe home for the rest of your life. Consider a monthly donation to help cover Prince 's care.