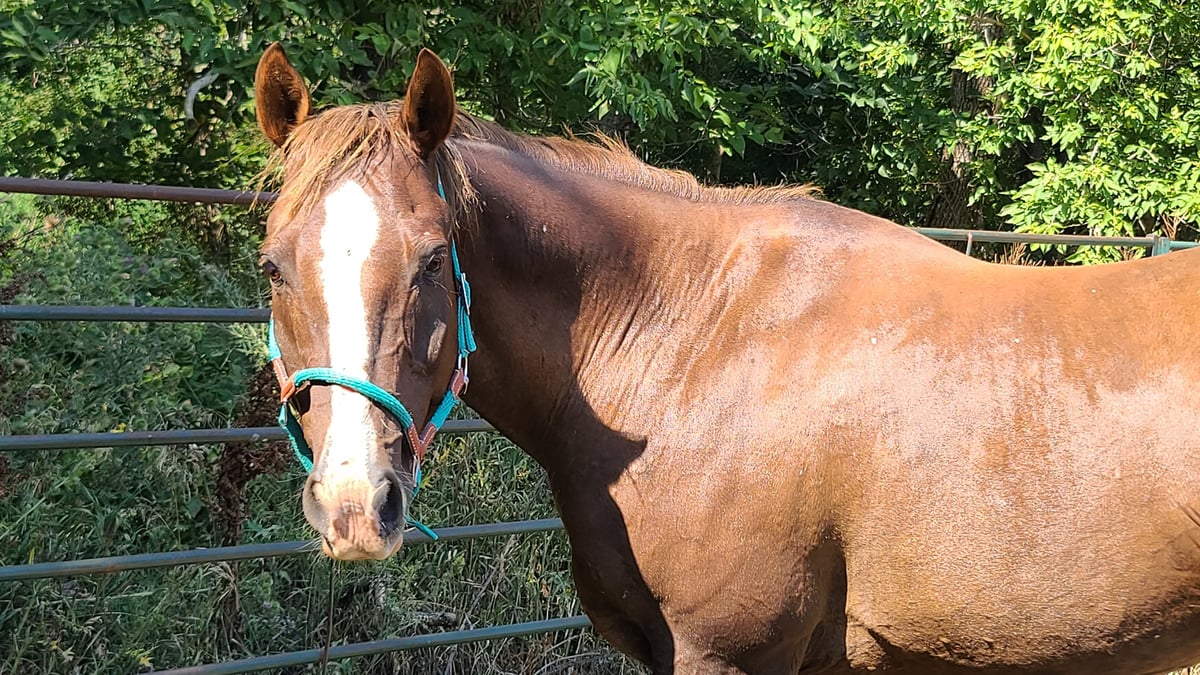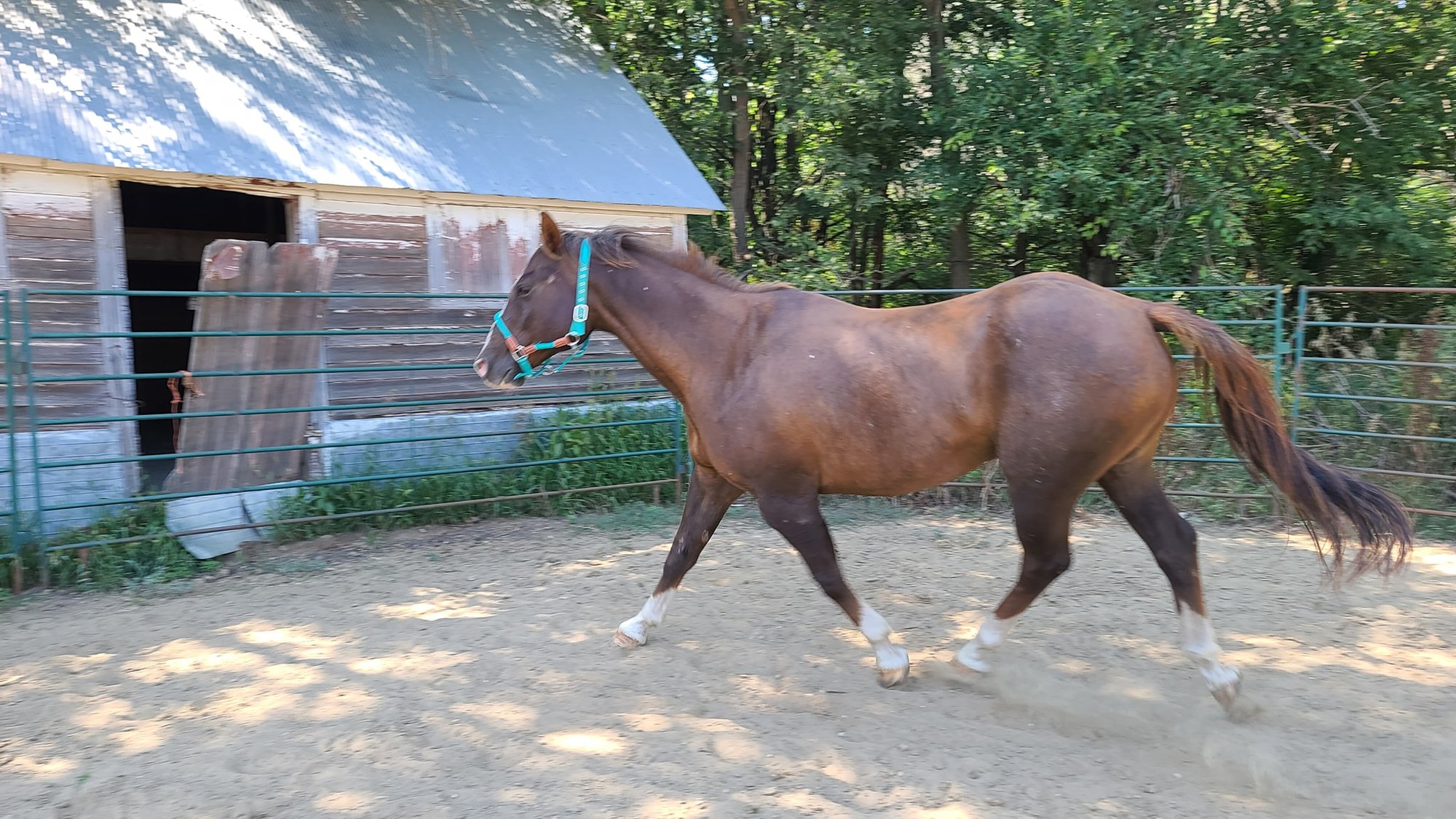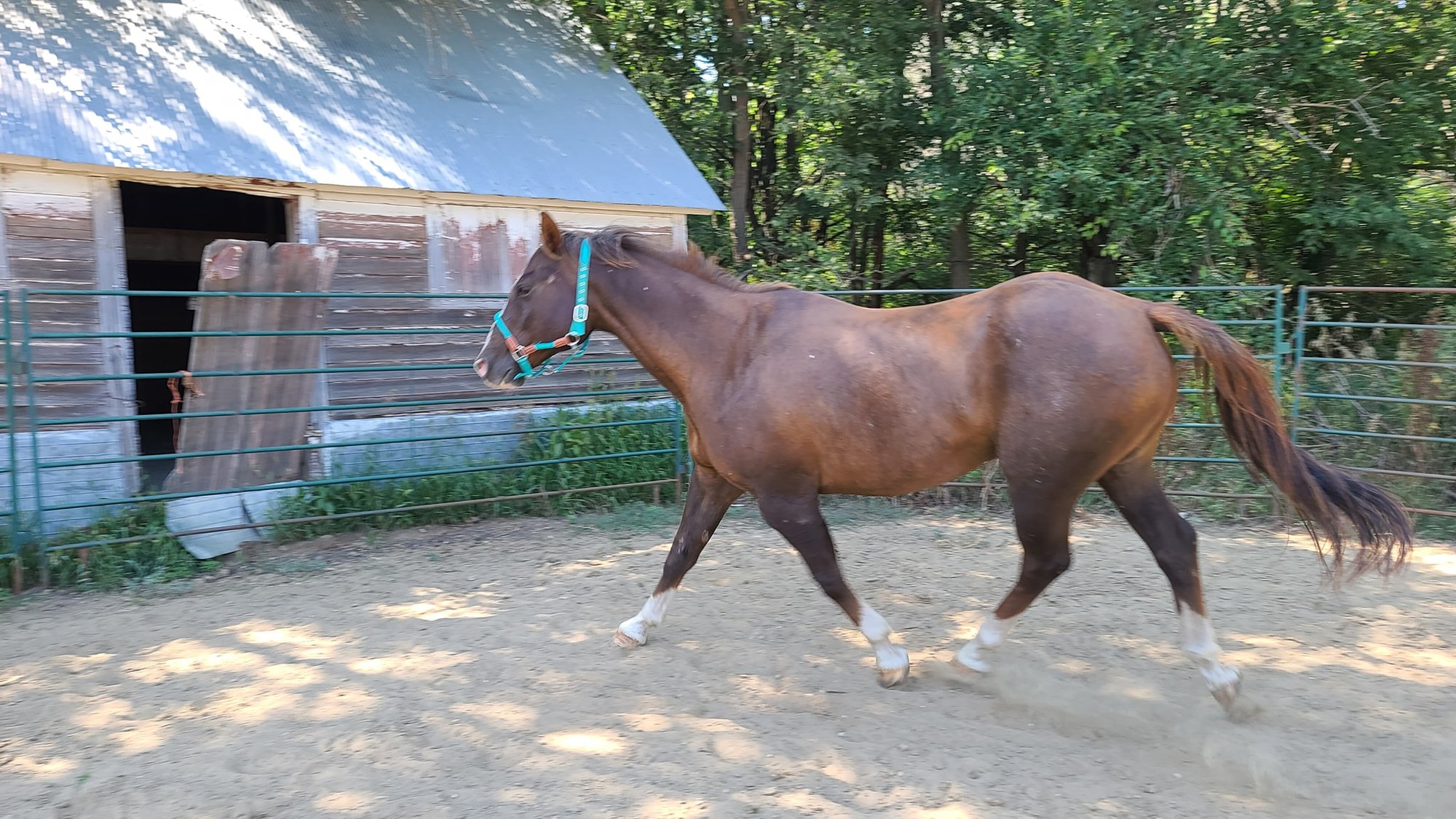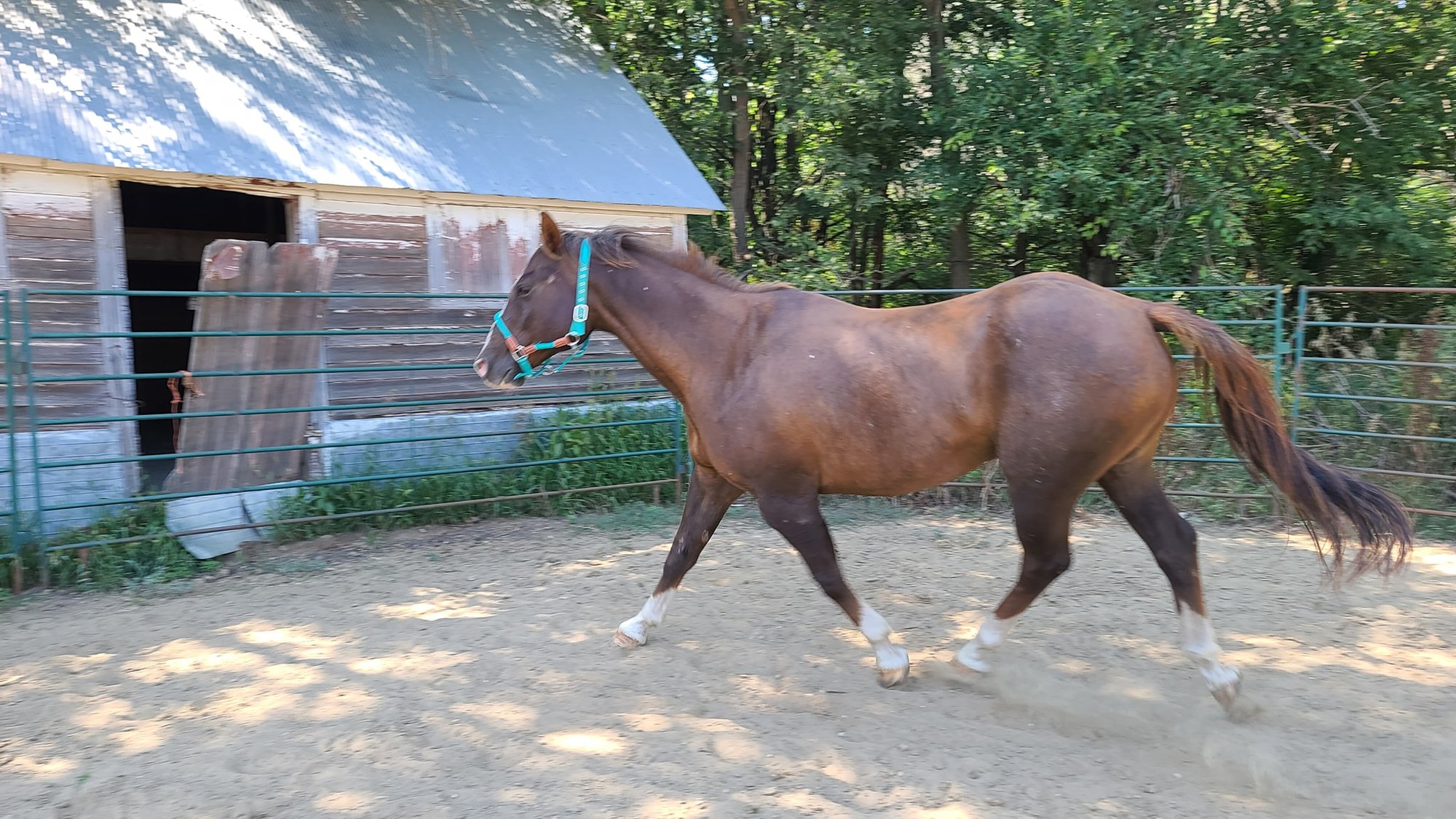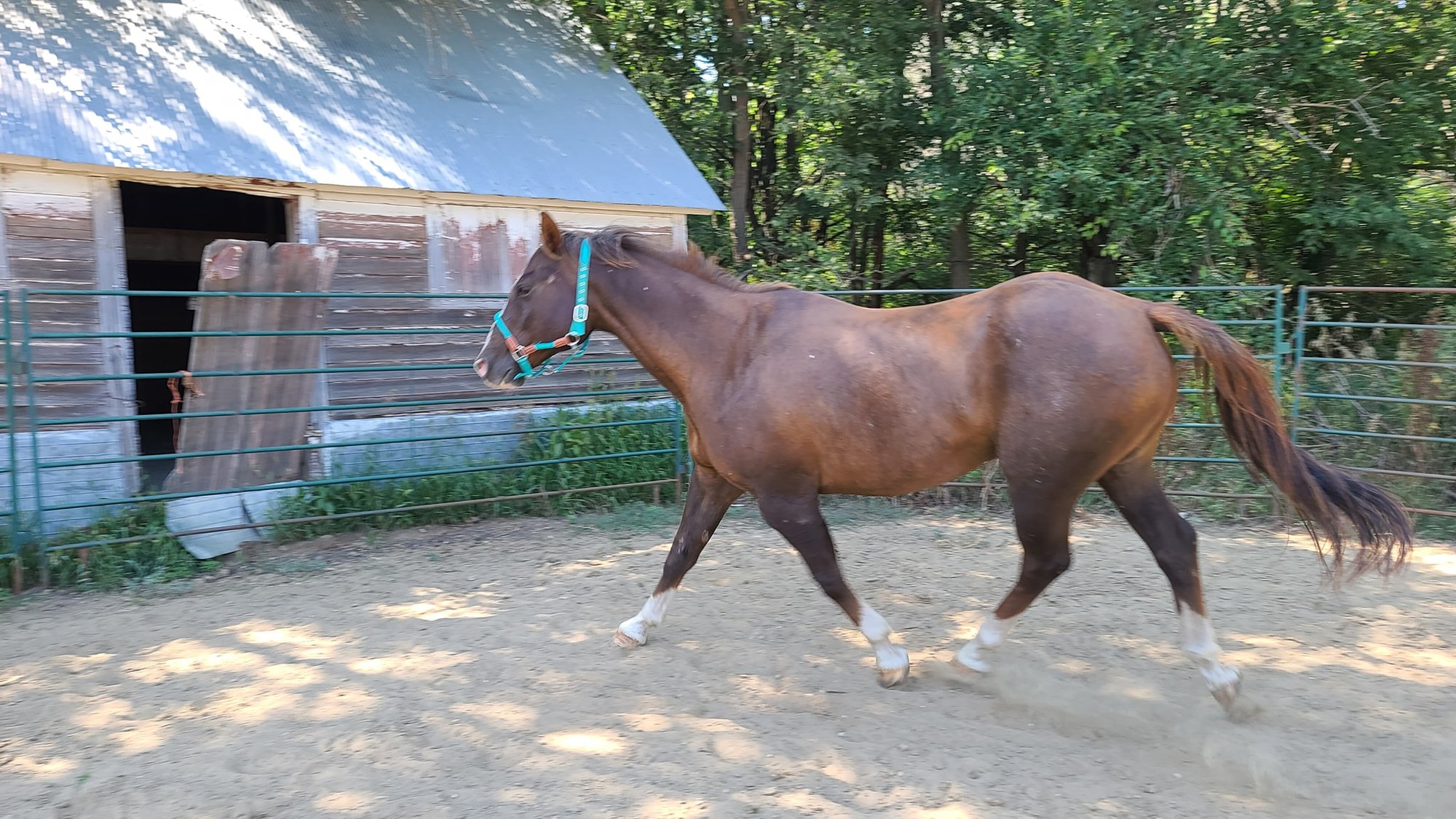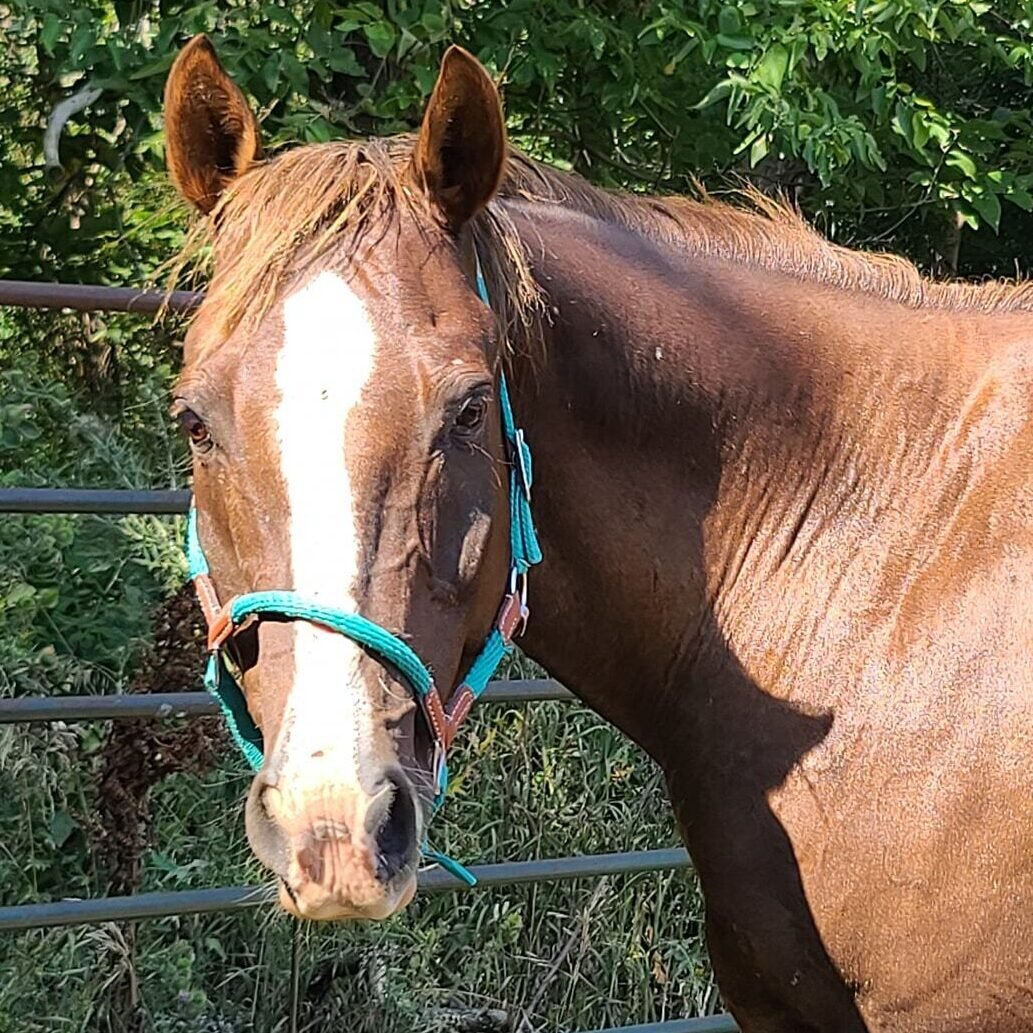 Turbo is a well loved horse who was brought to GSH with his friend, Breezy, who had lived with for over 20 years. He's an easy keeper and loves all sorts of attention. He is broke to ride but struggles with anxiety when separated from the herd.
Turbo can be extremely herd-bound and even aggressive towards other horses when his favorite mare goes into heat. After three attempts at foster homes with smaller herds, and due to his advancing age, it was determined that Turbo would be best suited by remaining at Gentle Spirit Horses Rescue for the rest of his life.
Turbo is also healing from some photosensitivity on his wide blaze and requires a long-nosed flymask during the sunny summer months to help prevent sunburn.
Want to Sponsor Turbo?
Your donations allow us to provide horses like Turbo a safe home for the rest of your life. Consider a monthly donation to help cover Turbo's care.